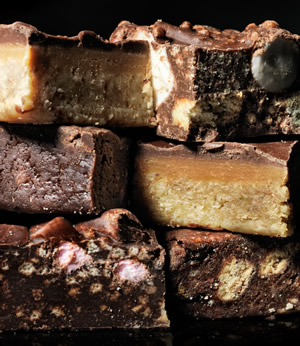 Explore our range of snack size products including Muffins, Slices, Cookies, Bites and our hugely popular Flapjacks.
Find out more about the
brand
Creators of the Pearl's ® range of delicious cakes, pies, muffins & flapjacks.
Welcome to Pittas Foods bakery. Our philosophy has always been to bake products using the finest ingredients, and we have been doing this successfully for over thirty years.
We produce a core range of delicious cakes, pies & tarts.
And our premium snacking range, Pearl's Café, features our best selling flapjacks, muffins, cookies & slices.
Buy online at the Pearls Cafe website »
Pittas Foods has a BRC Grade A Food Certification with a full HACCP and management system and our products have been exported all over the world, enjoyed as far afield as Europe and Australia.